Go Back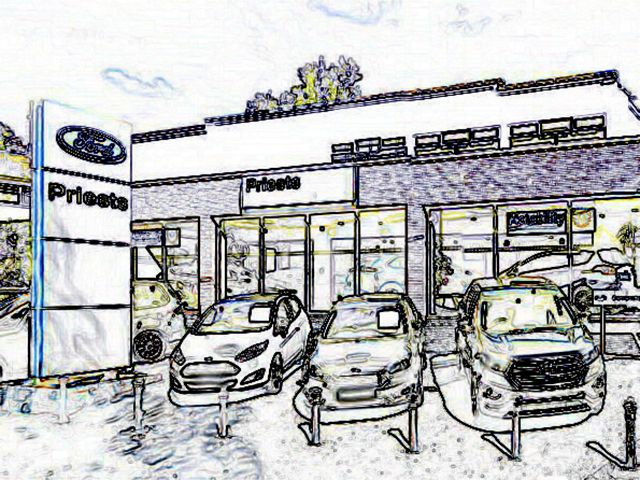 Coronavirus Update 31/03/20
In line with government advice we have made the difficult decision to close the dealership for the safety of our customers and staff. We have a provisional date of Wednesday 22nd April to reopen but the situation will be monitored carefully in the coming weeks and any changes to this communicated on our website.
To support NHS staff, key workers and customers requiring essential vehicle repair we advise you to still call us on 01494 784491 so we can make every effort to keep you mobile.
During this time we will still be taking future bookings for routine work – please call us on the usual number or email service@priestsford.co.uk.
We hope you support our decision and we will remain contactable by phone and email during this difficult period to offer advice and support where we can. We will be sure to post updates regularly on our website and Facebook page as the situation changes.
F.A.Q.
What if I need an emergency repair during the closure period?
For any emergency situation you should still call us on 01494 784491 so that we can advise on a case by case basis. Our phone lines will be open during office hours, but if you cannot get through please leave a voice message and we will come back to you as soon as possible. For roadside emergencies you should still contact your usual breakdown company (AA, RAC, Green Flag etc) – Ford Assistance can be reached on 0203 564 4444.
What if my MOT is running out?
For MOTs due on or after 30th March 2020 your MOT will be extended by 6 months. Example: if your vehicle's MOT was due to expire on 3rd April it will automatically be extended to 3rd October. You are still responsible to ensure your vehicle is safe to be driven.
I have symptoms of Coronavirus but I need to bring my car in to you, what should I do?
If you or any member of your household are experiencing symptoms associated with Coronavirus/COVID19 you should not travel to the dealership OR allow us to collect your car, you must follow-government guidelines and self-isolate. All guidance relating to Coronavirus can be found at www.gov.uk/coronavirus.
My Ford Assistance Roadside Cover will expire during the shutdown period, what should I do?
Ford Roadside Assistance policies due to expire between 20th March and 20th April will be extended for an additional 4 weeks. Ford will be reviewing this position going forward to ensure customers are supported – if you have a Ford Roadside Assistance policy and need to contact them please call 0203 564 4444.
My warranty runs out soon but I have a problem with my car, what should I do?
Ford are allowing some flexibility in light of the current situation but you must let us know immediately if you have an issue so that we can record the date that the problem occurred. Warranty claims reported within the warranty period (even if repaired outside the warranty period) will still be processed.
My car was booked before the decision to close down, what will happen?
We have already contacted all customers affected by the closure and re-booked for a future date. We will keep in touch will customers to reconfirm/remind them about the modified bookings.
Will you definitely be re-opening on April 22nd?
We are hopeful that we can, but Wednesday April 22nd is a provisional date for us to re-open and is subject to change based on the guidance from government and advice available. In the event the closure has to be extended we will again be in contact with anyone who is booked in and affected by further changes.
I have a new car on order, what does this mean for it's build/lead time?
The shutdown situation throughout Europe has interrupted both vehicle production and delivery of new cars. We have spoken with all customers who have a new car on order and will be back in touch once we have a clearer idea of timings. Ford have safeguarded all discounts and savings (e.g. scrappage scheme).
What additional measures are you taking at the dealership as a result of Coronavirus?
We have already implemented precautionary measures to protect customers and staff – including adhering to social distancing guidelines, additional cleansing of high usage areas, use of gloves for more members of staff, key-drop facilities to limit contact, contact-free payment facility and increased collection/deliveries for those who need to stay inside. We will continue to monitor and follow government guidance.
I have a query relating to my Ford Credit finance agreement, who should I contact?
Most queries about finance agreements need to be handled by Ford Credit's Customer Relationship Centre – they can be reached by calling 0345 712 5490. Please note, Ford Credit's team are also having to work remotely and with fewer customer advisors so there may be a delay in answering your call. There may be some queries that we can deal with at the dealership so contact by phone or email and ask for a member of our sales team.
Latest News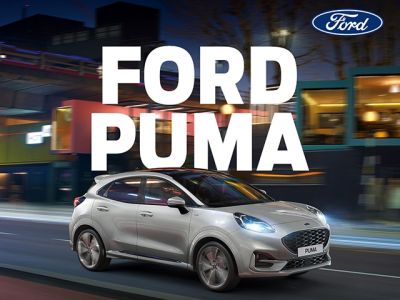 19-10-2021
Ford Puma – Smart, on every level The new Ford Puma is every bit as…
Read more >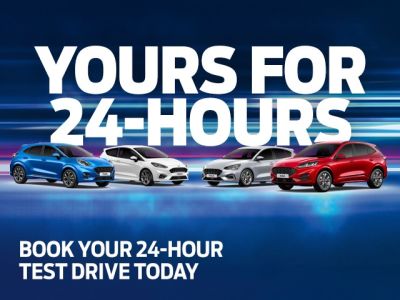 02-08-2021
Take time to get to know your next choice of Ford vehicle with our 24 hour test…
Read more >